New Holland Tractors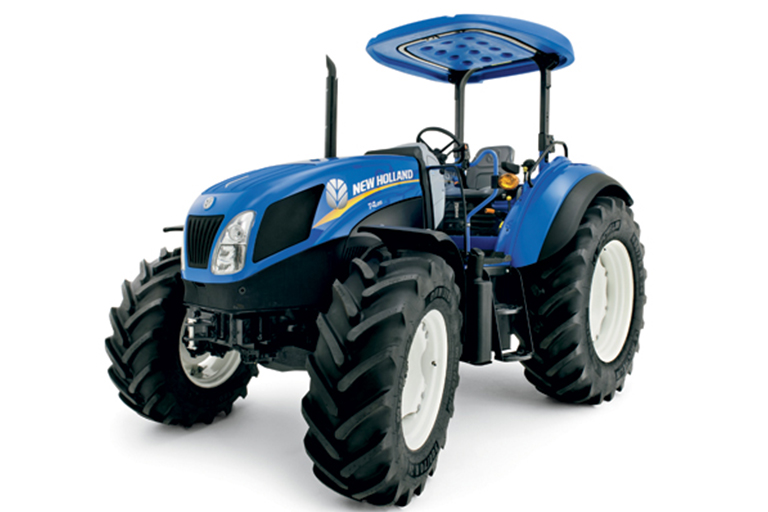 Whether you're in search of a basic utility tractor to haul wagons and rake hay, or a daily workhorse to feed the cows and scrape the barnyard, a T4 tractor is for you. Choose a T4 tractor with a flat-deck ROPS platform or the VisionView™ cab. You can also select a 2WD front axle, the standard-duty 4WD front axle or the heavy-duty FWD front axle. And there's a wide selection of transmissions, including an easy-to-use Hi-Lo transmission—New Holland's Dual Command™ transmission. The choices are yours to make.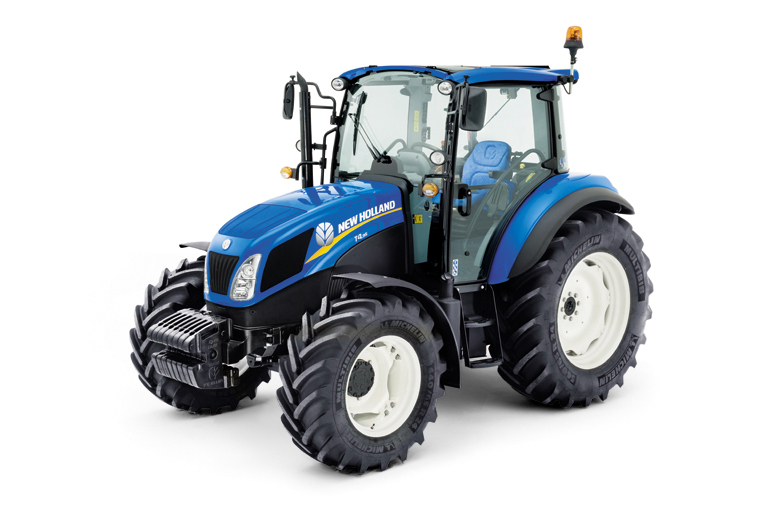 New Holland T4 Powerstar Series
The all-new three model T4 PowerStar™ range has been designed to take farming comfort to a whole new level. With 55 to 75hp(CV) on tap, even the most demanding users will be able to sit back and relax in this, a truly New Holland tractor. From distinctive styling to responsive performance, the new T4 PowerStar is the latest addition to the New Holland family.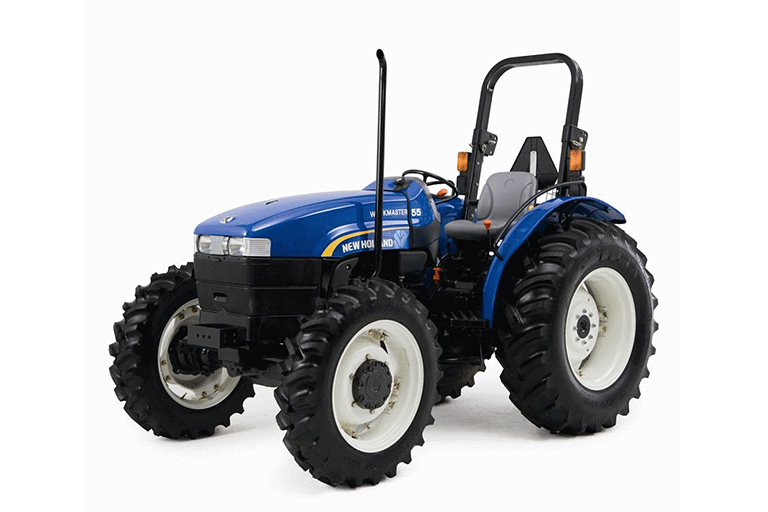 New Holland Workmaster Series
New Holland salutes a generation of doers by introducing a new line of tractors with a familiar name – WORKMASTER™. Popular in the 1960s, the original WORKMASTER models were known for their dependability and value. Today, it's no different. Whether you're mowing, moving, baling or loading, new WORKMASTER tractors work hard, are easy to afford, and at the end of the day, deliver the satisfaction of a job well done.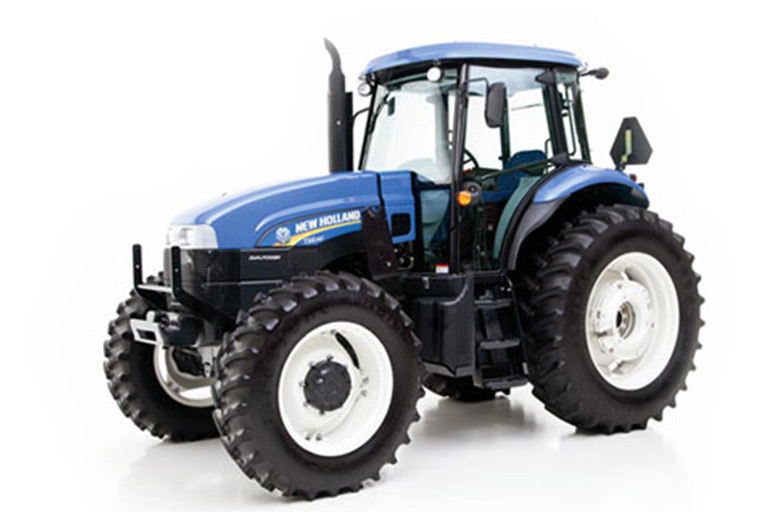 New Holland TS6 Series
Impressive loader packages. Outfit your TS6 series tractor with the loader that is right for you.TS6 tractors are hardworking, Lean & Mean tractors that will pay their way year-round. The TS6 series tractors combine legendary New Holland rugged drivelines with a host of choices to match your specific operational needs.The two 4-cylinder models and two 6-cylinder models offer an all-weather cab or flat-deck ROPS operator station and are available with either 2WD or FWD. The dedicated left hand shuttle provides easy forward / reverse shifting of the fully synchronized transmission. Transmission options include 8F x 8R mechanical shuttle, 8F x 8R hydraulic shuttle, or 16F x 8R DualPower™ hydraulic shuttle.
Configurations Available: 2WD ROPS, 4WD ROPS, 2WD cab, and 4WD cab
New Holland T6 Series
Pure power and ultimate efficiency. T6 tractors are the ideal choice for haying, heavy loader work, roadside mowing, and more. This top-selling tractor series CONTINUES to capitalize on the success of its predecessors, providing you with the ultimate combination of performance and comfort options. Three 4-cylinder models and three 6-cylinder models can be tailored to suit your operation. From standard to premium, T6 tractors have the perfect assortment of transmissions, hydraulics, and cab packages. The choice between a rear flange or bar axle further enhances your versatility to handle haying as well as row crop work. With the evolution of modern farming leading to demands in enhanced efficiency, the T6 line now proudly offers the AutoCommand™ CVT transmission. Designed, developed, and built in-house, this transmission provides you with seamless speed changes that are controlled from the fully-adjustable SideWinder™ II armrest and multi-functional CommandGrip™ lever. Want to have the best looking tractor around? Equip a new T6 AutoCommand™ tractor as a Blue Power edition, which replaces the traditional New Holland paint scheme with MIDNIGHT BLUE and a sleek silver grill and exhaust.
Simplicity Tractors
Simplicity Broadmoor
Can a lawn tractor be both high-performing and comfortable? The Simplicity Broadmoor™ answers this question with a definite "YES"! With the unique Free Floating™ Mower Deck, rear suspension and breathable ergonomic mesh tractor seat, mowing the lawn will never feel like yard work.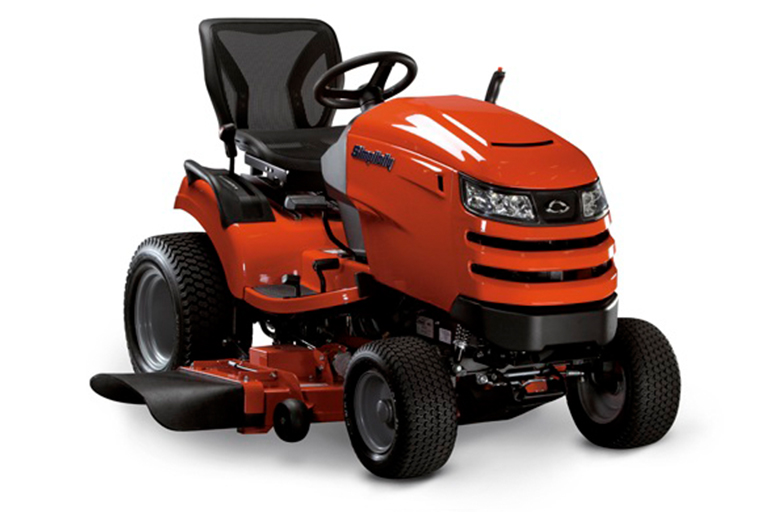 Simplicity Conquest
Can a yard tractor do more than just cut your lawn? The Simplicity Conquest™ does. Engineered to be compatible with a full line of attachments, it's more than just a mower. The Quick Hitch™ Deck Removal System lets you easily remove the mower deck, so the Conquest can be that helping hand in your yard.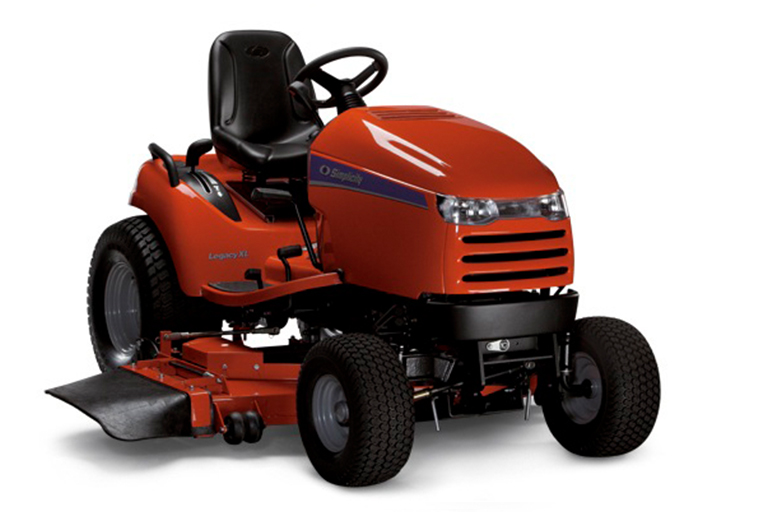 Simplicity Legacy XL
A day's work doesn't have to take all day. The Legacy XL™ combines the toughness of a compact tractor with the comfort and control of a garden tractor, giving you the power and reliability you need to get tough landscaping jobs done with one machine. Choose from three powerful engines, 2WD or 4WD, and a long list of tractor attachments available at your neighborhood Simplicity® dealer. The front quick-connected hydraulics and category 1 (modified), 3-point hitch make attaching attachments to the 540rpm PTO a snap. The exclusive Free Floating Mower Deck™ gives you the beautiful lawn you've come to expect from Simplicity® Mowers.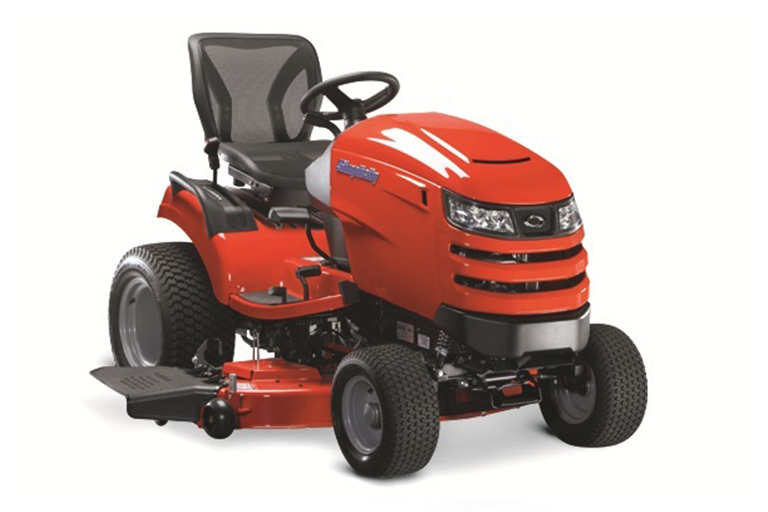 Simplicity Prestige
Premium Just Keeps Getting Better. Treat yourself to the Prestige™ Garden Tractor! Featuring Simplicity's durability, performance, exciting design and impressive power. The Automatic Controlled Traction™, powerful Briggs & Stratton® Engine, power steering and 4WD, the Prestige™ handles lawn maintenance in all seasons.
Simplicity Zero Turn Mowers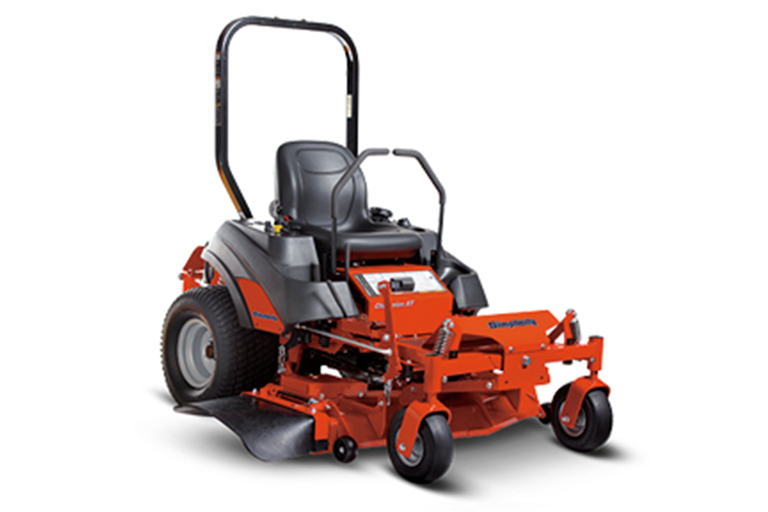 Simplicity Champion XT
Welcome to commercial character and performance that exceeds your expectations. Heavy-duty frame, unique rear suspension, commercial drive system and Briggs & Stratton® Engines, this zero-turn promises years of quality performance.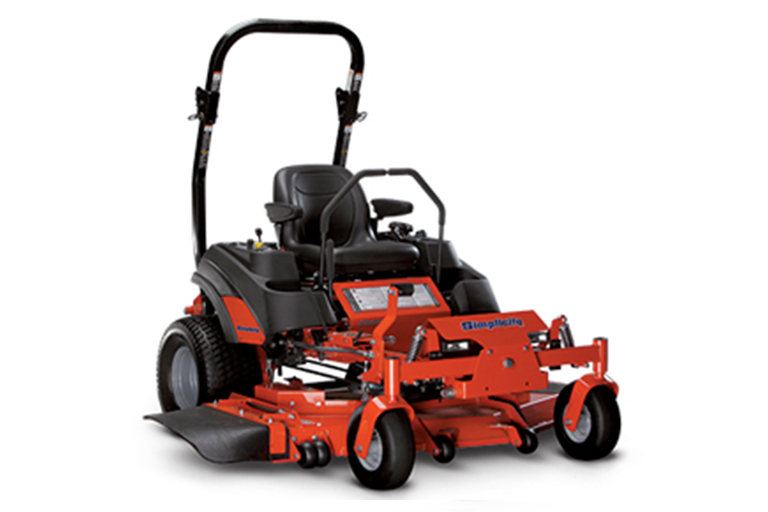 Simplicity Citation XT
You've Got the Challenge, Meet the Solution! You've got a big yard, big trees and a big job ahead of you….it's time you had the mower that's up to the task. Built with a powerful commercial-grade engine, comfortable suspension system and the choice of a 52-inch or 61-inch mower deck. The Citation XT™ makes short work of any big job.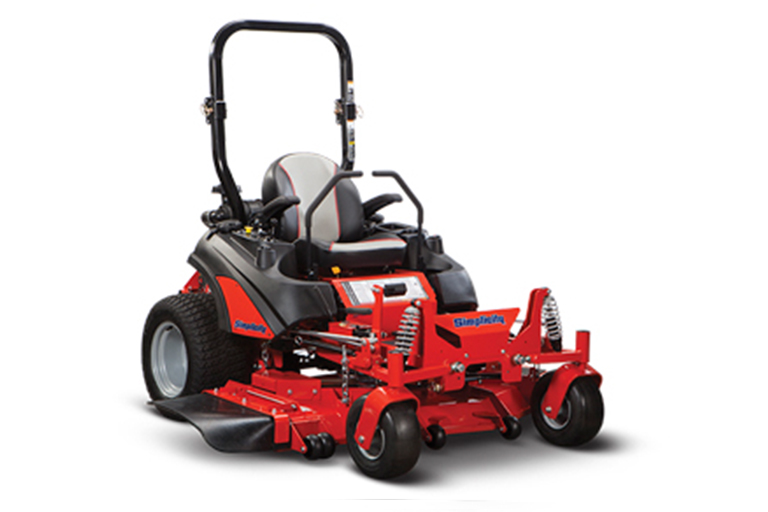 Simplicity Cobalt
Residential, Meets Commercial with a perfect combination of commercial mower features the Cobalt™ is the ultimate in zero turn mowing. Whether you mow the lawn around your business or home, the Cobalt™ allows you to get the yard work done quickly, comfortably and beautifully.
New Holland Skid Steers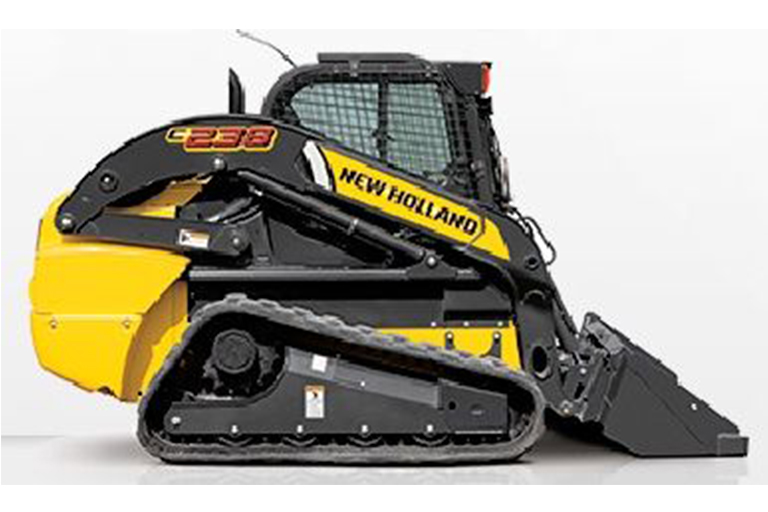 New Holland C238
When you need a reliable workhorse to stand up to a variety of demanding applications, turn to the 200 Series compact track loaders from New Holland. These models hold fast to steep slopes and move easily through muddy or sandy terrain to complete jobs quickly and efficiently.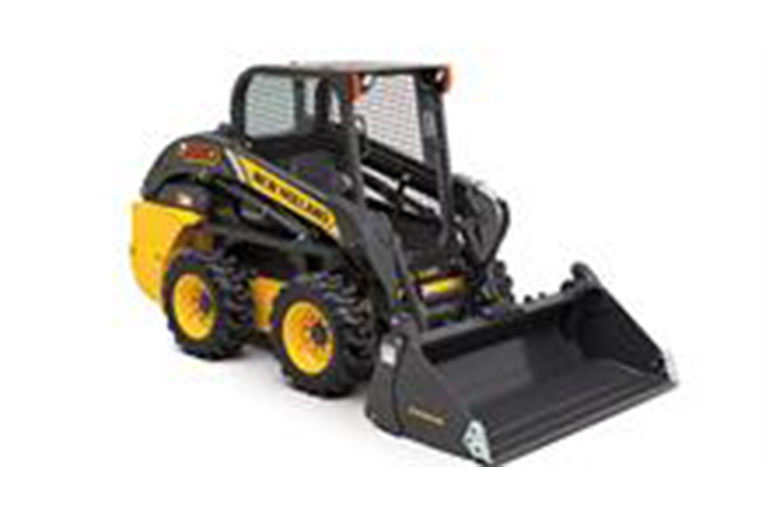 New Holland L220
No matter what your line of work landscaping, construction or property maintenance you'll complete your jobs more quickly and effectively with a New Holland 200 Series skid steer loader.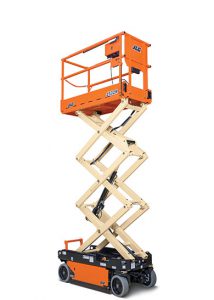 JLG Scizzor Lifts
JLG® scissor lifts deliver long-lasting performance for a more productive day. This type of aerial work platform lift is ideal for indoor maintenance or outdoor construction tasks. Electric scissor lifts have longer runtimes and promote quieter working environments. Engine powered scissor lifts traverse rough terrain, and the platform lifts plenty of tools and people to height. Buy scissor lift equipment from JLG to get reliable, serviceable options backed by industry-leading customer support.
New Holland Spreaders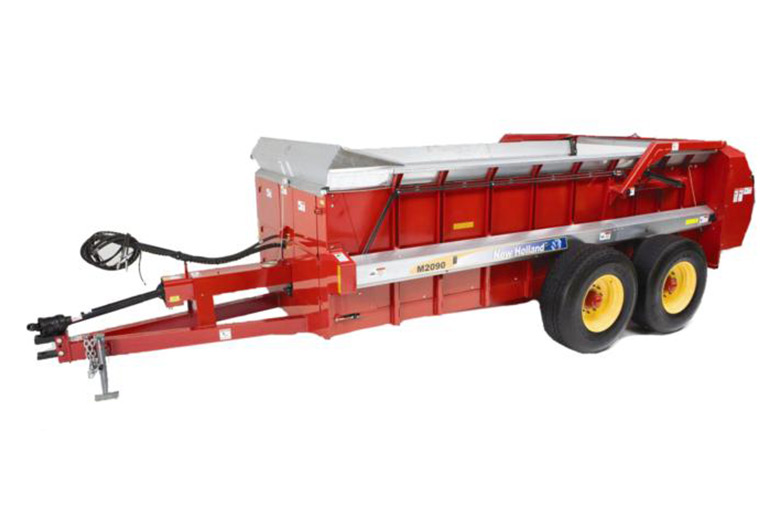 New Holland Spreader M2090
THE INDUSTRY'S BEST-SELLING STRONG BOXES New Holland box spreaders — known as strong boxes — are engineered to produce an even spread pattern and are built to last. These top sellers have the toughest floors and sides of any spreaders available, featuring COR-TEN® steel that is more corrosion-resistant and stronger than ordinary steels for unmatched durability. (CORT-TEN is a REGISTERED trademark of US Steel)
Versatile Tractors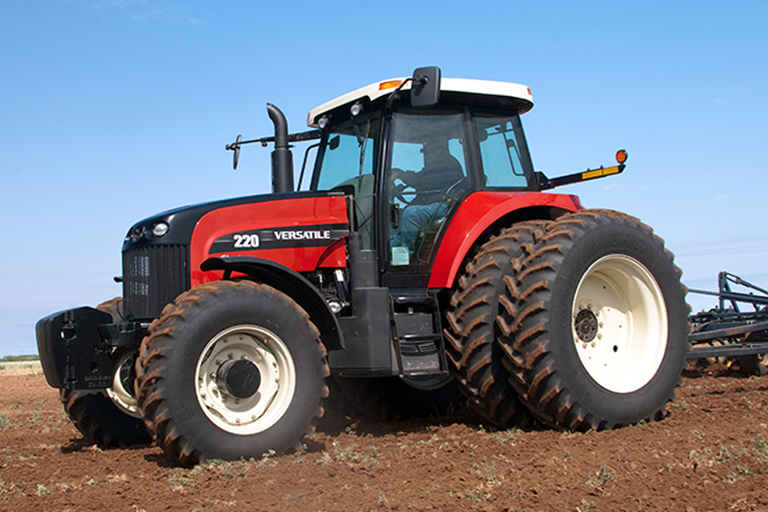 Versatile 220
The Versatile MFWD Tractors are industry leading, full-featured tractors with almost 20 years of field proven performance. Tractors that are built to last. Powered by an efficient QSB6.7 Cummins engine that is hardworking and reliable. The engine is paired with a robust 24 x 12 transmission and an ultra-responsive hydraulic shuttle ideal for loader applications. Heavy-duty and hard working the 190-220 is the quality tractor you've come to expect from Versatile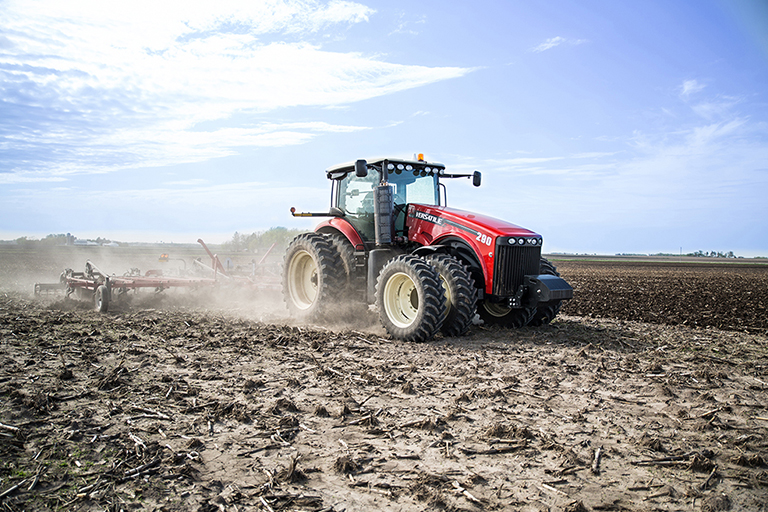 Versatile 290
The Versatile MFWD tractors are industry leading, full-featured tractors with almost 20 years of field proven performance. Available with 260, 290 or 310 hp, the Versatile MFWD tractors are powered by the Cummins QSL9 engine that delivers a combination of power, economy and performance. The Cummins QSL engine is matched to a smooth shifting powershift transmission that has 16 forward and 9 reverse speeds with operator programmable features designed to match your work requirements.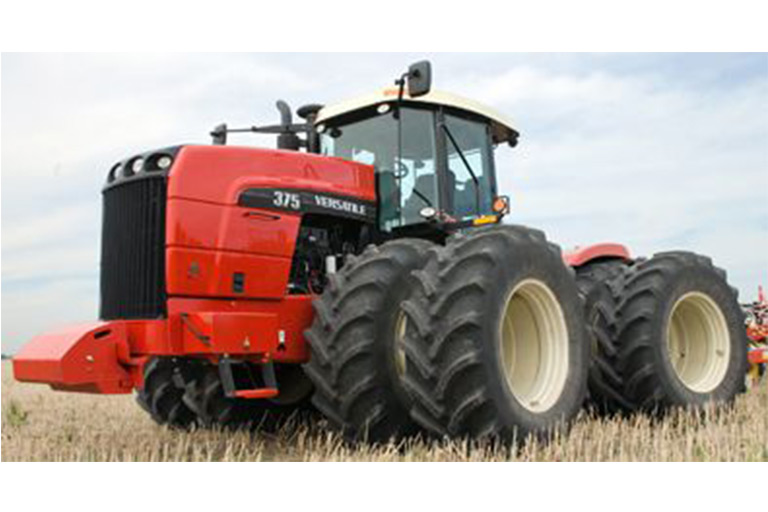 Versatile 375
The Versatile 305, 340, 375 and 400 offer unmatched flexibility, featuring the powerful and efficient Cummins QSM11. The QSM high-pressure injection system and electronic controls CONTINUOUSLY monitor data from strategically placed sensors within the engine, optimizing the fuel-to-air mixture for maximum combustion.