New Holland T4 Series
Whether you're in search of a basic utility tractor to haul wagons and rake hay, or a daily workhorse to feed the cows and scrape the barnyard, a T4 tractor is for you. Choose a T4 tractor with a flat-deck ROPS platform or the VisionView™ cab. You can also select a 2WD front axle, the standard-duty 4WD front axle or the heavy-duty FWD front axle. And there's a wide selection of transmissions, including an easy-to-use Hi-Lo transmission—New Holland's Dual Command™ transmission. The choices are yours to make.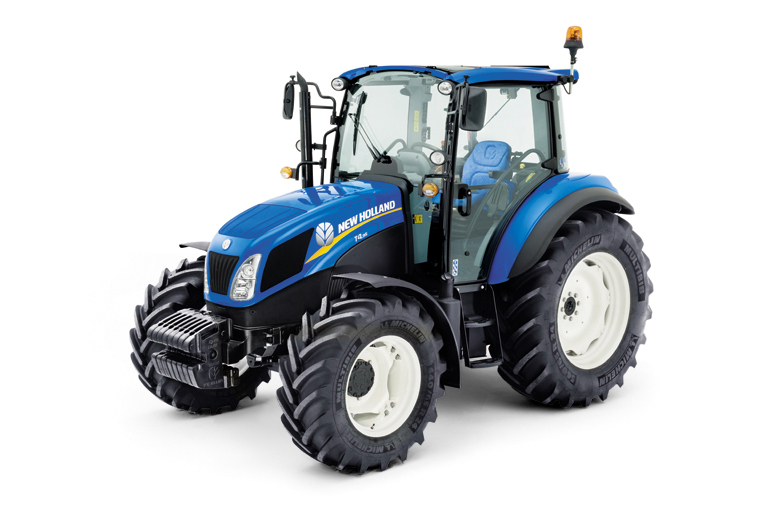 New Holland T4 Powerstar Series
The all-new three model T4 PowerStar™ range has been designed to take farming comfort to a whole new level. With 55 to 75hp(CV) on tap, even the most demanding users will be able to sit back and relax in this, a truly New Holland tractor. From distinctive styling to responsive performance, the new T4 PowerStar is the latest addition to the New Holland family.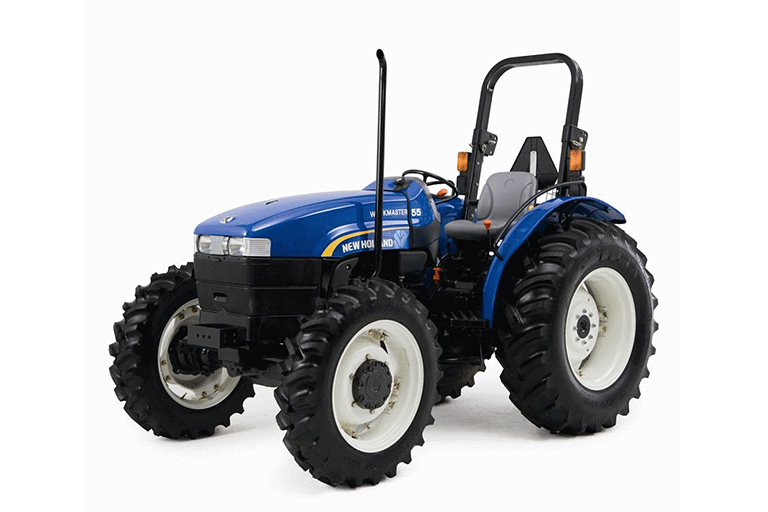 New Holland Workmaster Series
New Holland salutes a generation of doers by introducing a new line of tractors with a familiar name – WORKMASTER™. Popular in the 1960s, the original WORKMASTER models were known for their dependability and value. Today, it's no different. Whether you're mowing, moving, baling or loading, new WORKMASTER tractors work hard, are easy to afford, and at the end of the day, deliver the satisfaction of a job well done.

New Holland TS6 Series
Impressive loader packages. Outfit your TS6 series tractor with the loader that is right for you.TS6 tractors are hardworking, Lean & Mean tractors that will pay their way year-round. The TS6 series tractors combine legendary New Holland rugged drivelines with a host of choices to match your specific operational needs.The two 4-cylinder models and two 6-cylinder models offer an all-weather cab or flat-deck ROPS operator station and are available with either 2WD or FWD. The dedicated left hand shuttle provides easy forward / reverse shifting of the fully synchronized transmission. Transmission options include 8F x 8R mechanical shuttle, 8F x 8R hydraulic shuttle, or 16F x 8R DualPower™ hydraulic shuttle.
Configurations Available: 2WD ROPS, 4WD ROPS, 2WD cab, and 4WD cab

New Holland T6 Series
Pure power and ultimate efficiency. T6 tractors are the ideal choice for haying, heavy loader work, roadside mowing, and more. This top-selling tractor series CONTINUES to capitalize on the success of its predecessors, providing you with the ultimate combination of performance and comfort options. Three 4-cylinder models and three 6-cylinder models can be tailored to suit your operation. From standard to premium, T6 tractors have the perfect assortment of transmissions, hydraulics, and cab packages. The choice between a rear flange or bar axle further enhances your versatility to handle haying as well as row crop work. With the evolution of modern farming leading to demands in enhanced efficiency, the T6 line now proudly offers the AutoCommand™ CVT transmission. Designed, developed, and built in-house, this transmission provides you with seamless speed changes that are controlled from the fully-adjustable SideWinder™ II armrest and multi-functional CommandGrip™ lever. Want to have the best looking tractor around? Equip a new T6 AutoCommand™ tractor as a Blue Power edition, which replaces the traditional New Holland paint scheme with MIDNIGHT BLUE and a sleek silver grill and exhaust.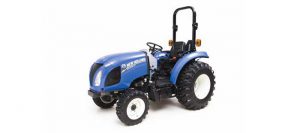 BOOMER 33-47 HP SERIES
THE POWER YOU NEED
Quiet, fuel-efficient engines give you the power you need for loading, mowing, digging, blowing snow, tilling, and much, much more. You get fast implement response and steering thanks to the high-capacity, dual-pump hydraulic system.

A HELPING HAND FOR ALL THE TASKS YOU HAVE
If you have a large property and a wide variety of chores, step up to a deluxe Boomer™ Compact Tractor. Their exceptional power, maneuverability and ease of operation make them ideal for homeowners and part-time farmers alike.