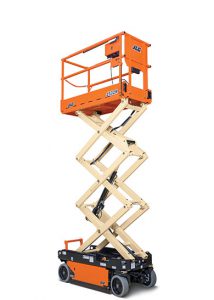 JLG Scissor Lifts
JLG® scissor lifts deliver long-lasting performance for a more productive day. This type of aerial work platform lift is ideal for indoor maintenance or outdoor construction tasks. Electric scissor lifts have longer runtimes and promote quieter working environments. Engine powered scissor lifts traverse rough terrain, and the platform lifts plenty of tools and people to height. Buy scissor lift equipment from JLG to get reliable, serviceable options backed by industry-leading customer support.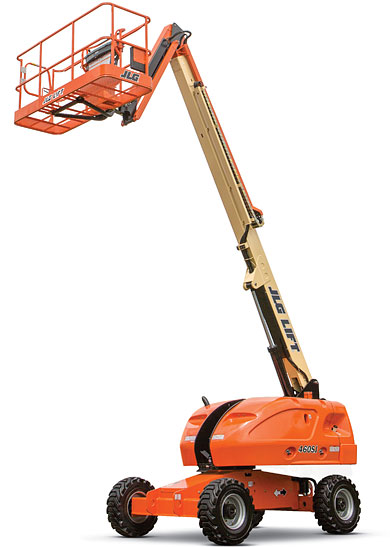 Engine Powered Boom Lifts
Looking for a cherry picker? Then you're in need of a piece of equipment with a hydraulic boom and a platform at the end to raise and lower people. Our engine powered boom lifts, known to some as cherry pickers, give you the reach and power necessary for the best outdoor performance. Boom lift specifications vary widely, so it's important to understand the needs of a particular job before specing out your equipment. Both articulating boom lifts and telescopic boom lifts can tackle tough jobs. A telescopic boom lets you reach farther with more capacity, putting you right where you need to be as simply and efficiently as possible. But, if the job requires you to get up and over objects, you need an articulating boom lift.
JLG Telehandlers
Available in two brands, JLG® telehandlers and SkyTrak® telehandlers reach the greatest heights of performance. They feature three steering modes to meet various maneuverability requirements. Choose a telehandler that's built to tackle the most demanding terrain.
Although JLG doesn't sell traditional forklifts, telehandlers are known to some as telescopic forklifts because of their extended boom and attachments. They can also complete similar jobs to a forklift, but they bring more power, reach and versatility to the job site.