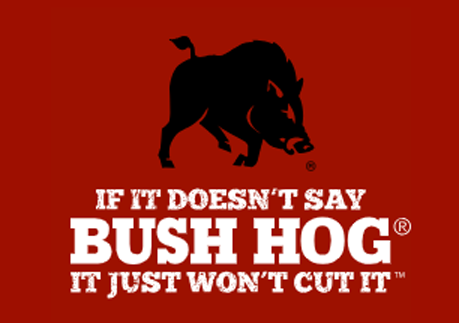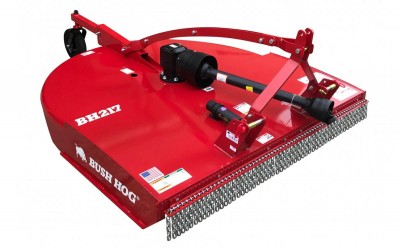 Single-Spindle Rotary Cutters
These are the cutters that started it all and made Bush Hog a household name. From economy cutters for small tractors to heavy-duty shredding mowers for row crops and pastures, all are made in America and built to last. Decks are designed to eliminate trash build-up and water traps. Full swivel tail wheel(s) provide height adjustment, and blade pans furnish protection from field hazards.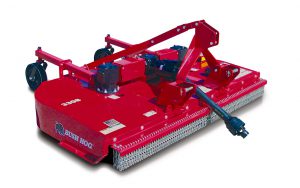 Multi-Spindle Rotary Cutters
Bush Hog's line of multi-spindle rotary cutters includes models designed for mowing grass and weeds and heavier built models for heavy crop clearing, pasture maintenance, and cutting brush. With cutting widths from 8 to 14 feet, and a range of hitch types with mounting options, these machines are built for durability and will provide superior performance and productivity with minimal maintenance for many, many years.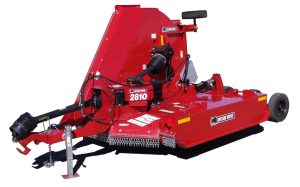 Flex-Wing Rotary Cutter
Bush Hog™ Flex Wing Rotary Cutters: Available in cutting widths from 10 to 20 feet with cutting height from 2-14 inches. Bush Hog™ Flex Wings are legendary for their performance, durability and longevity. Wings float independently over uneven terrain for a uniform cutting appearance. So whether you're maintaining a rolling pasture or orchard, or clearing heavy crops or overgrown roadsides, you'll find a model that meets your needs and matches your tractor.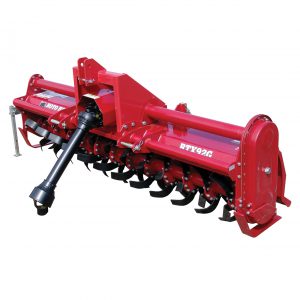 Rotary Tillers
The gear-driven "ROTO HOG" tillers by Bush Hog are build Bush Hog tough for years of dependable service. Available in standard or reverse till, there is a model that will fit your application. In groundcover conditions, a reverse till model works best because the flow of material tends to cover the chopped groundcover for quicker decomposition.